MEMBERSHIP & PRICING
We offer a wide array of membership options to suit your budget. We understand that every dollar you spend needs to help your business succeed, which is why we strive to operate with transparency and collaboration.
Becoming a Storelocal Member
STORELOCAL IS AN INVESTMENT
Storelocal is an investment, a partnership and an advocate for independent self-storage operators. Owner Shares must be purchased to participate in profit/patronage dividends. Shares are bracketed into tiers based on the number of stores in an owner's portfolio. Patronage dividends can be secured only by purchasing Owner Shares. Acquiring Owner Shares requires a one-time purchase, refundable upon leaving the co-op, as well as a one-year commitment to paying membership dues.
OWNER MEMBER
As an Owner Member, you receive a traditional co-op membership that allows you to use our products and services while participating in annual dividends.
With a two-year commitment, Owner Share financing is available.

Monthly membership dues are locked in for one year, and we are always working on lowering their cost.


Investing with Storelocal
OWNER SHARE PRICING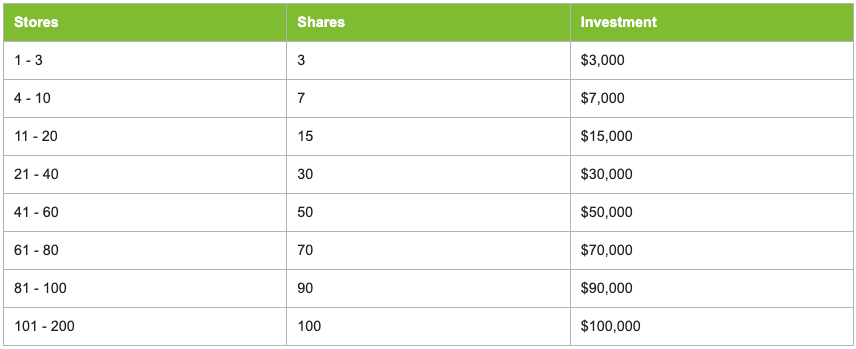 MONTHLY SUBSCRIPTION TIERS
$59.95/month with a three year agreement

BECOME A MEMBER TODAY!
Join the self-storage industry's only cooperative. We take great care when selecting our members and ensure that no market is oversaturated. Honest operators who share our vision of an independent future will be considered. Apply now and find out what so many of the most recognizable brands in storage already know.